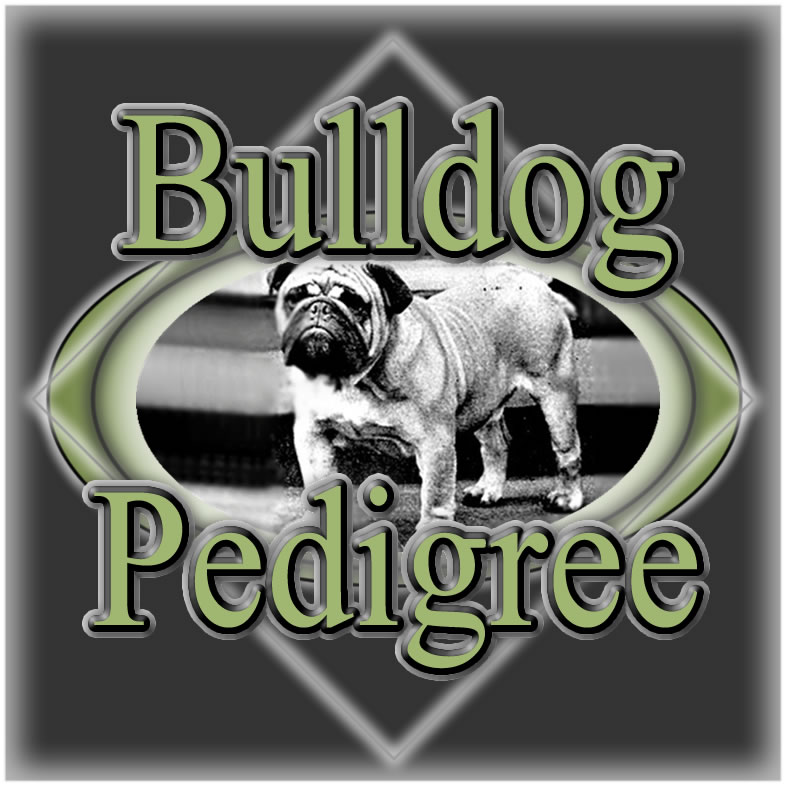 Welcome to the English bulldog pedigree database. In this site you could find bulldogs pedigrees, pictures, information, ... you could also add your own dogs to the database so other people could visit them. This web site is a free site.

Contact Information
email: admin@bulldogpedigree.com
┐How to ask for a free user account on bulldogpedigree?
You must send an email to admin@bulldogpedigree.com with the folowing information:
Full name
Contact email
Registered affix or kennel name
Your website address
You will receive a response with your account details in some days.